Rebranding a Company
My first project with CFS was to rebrand the company. I began by researching the competition.
I then created different logo options that would stand out and presented them with suggested color schemes and how they might look on a business card.
A final page in the presentation let CFS compare all of logos simultaneously.
The logo that was selected mimics a horizon as I was trying to position the brand as a forward thinking company. I began using it by designing new business cards for the staff.
Marketing
We had an advertising opportunity in an industry magazine so I created a print ad highlighting the benefits of a CFS website. This included both design and copy. The darkness of the spread contrasted with the mostly white text pages of the trade publication.
Many of our clients came from sales reps and we needed to support those reps with sales materials. I designed and wrote brochures they could hand out while on the road or at events.
The NFDA is the largest convention in the industry and was recently held in Boston. I created digital advertising in After Effects which was displayed every hour at the Boston Convention Center.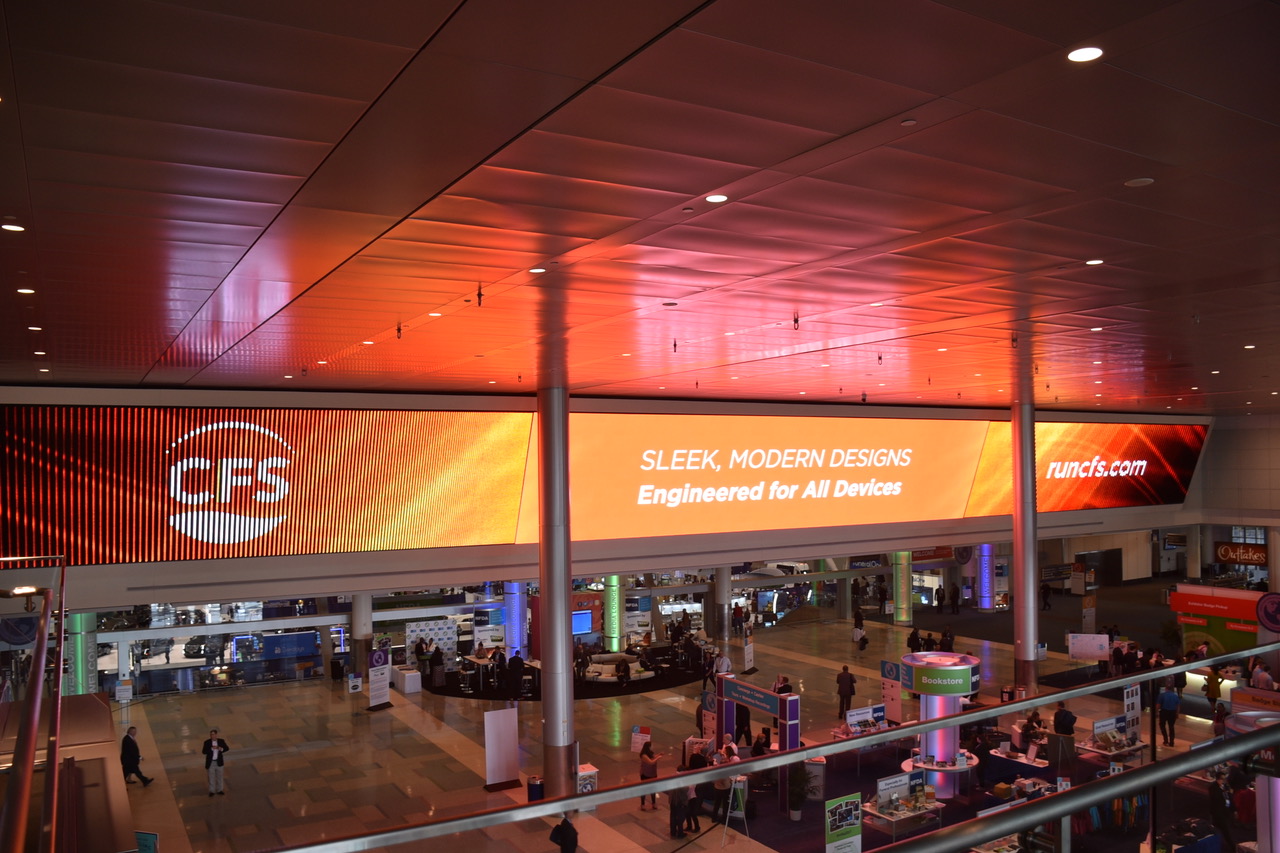 Creating a Better Experience
I wanted to initiate an on-boarding process so I created welcome emails that were automatically sent out to new clients and vendors. These included tutorial videos which I created using Camtasia. They helped to reduce the amount of calls to customer service by answering frequently asked questions.
The emails also included a poll to help us know our customers so we could better advertise our services.
In addition to teaching our clients, we wanted to better communicate new features and provide more value. I began a series of email newsletters which highlighted technology updates and newsworthy items which I sourced.
CFS created income from working with vendors and we wanted to make it easy for Funeral Directors to onboard their preferred partners. I created editable pdfs that could be easily distributed. Vendors could fill in the pdf itself or link to an online form.
Web Design and CSS
CFS uses a custom content management system to build their websites. They struggled with producing websites for clients quickly and maintaining strong designs. I solved this by setting up a series of master designs to establish a design standard. These designs could then be easily chosen by the client and quickly customized to fit their needs. Below is a website that I designed.
Included on the side is a tab that lets potential clients quickly view the design in different color schemes that I created and coded into the css.
Below is another website I worked on with the help of my design team. We used this template for a large client with many locations and we spent a long time working with the CSS and our developer to create a flexible layout with new customizable features.